Worried that you're going to die because you CANNOT get the swine flu vaccine?
Worried that you're going to die because someone is going to MAKE YOU TAKE the swine flu vaccine?
Ready to blame the government, big pharma, the medical-industrial complex for it all?
Welcome to the whacky world of being a human being in America.
On the same day — November 6th — there were two polls that told the story of America's schizophrenic mindset about vaccinations, swine flu, and modern health.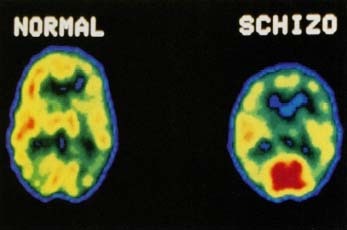 One was a Harvard poll whose headline read alarmingly that only "one third of those who sought the vaccine were able to get it."  The poll was part of a swarm of stories flooding the top half of virtually every news outlet citing long lines, soaring complaints, and rising outrage that more vaccine was not available to the American public.  If you follow these stories you'd think that an uprising of cataclysmic proportions was just around the corner.
On the left coast there appeared another poll.  According to it more than half of registered voters in California didn't want the swine flu vaccine.  Indeed, the "Times/USC poll also found that 59% of people ages 18 to 29, among the most at-risk of any age group, said they had no plans to get the vaccine."  And there were sizable portions of the public — particularly among African Americans and Latinos — that the vaccine itself was more dangerous than the disease.
So the paranoid will get vaccinated.  The apathetic will not.
And whatever happens, I'm sure the blame won't be on the paranoid or the apathetic — rather it will be on the poor folks who are actually trying to develop and deliver the vaccine.