The history of brands is littered with good — sometimes even great — products that failed.  Can you spell (or remember) Betamax?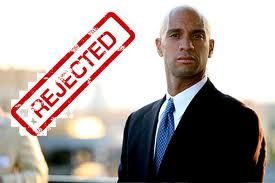 A recent case in point can be found in the litter of the aftermath of what many seem as the most colorful political primaries in record.  Amidst scandal, write-ins, and Tea Party surprises there was the DC mayoral race.  A race lost by incumbent Mayor Adrian Fenty.
Mayor Fenty.  Young.  Smart.  Aggressive.
And effective.
By any objective standard he was a good mayor (and we've not had many in the three decades I've been here!).
He inherited a budget mess, and fixed it.  He said he would take over the city's schools and make them work.  And he did!  He reduced crime, kept spending in check, modernized city services, and boosted private investments.
And he lost.
There were some immediate issues.  He addressed the budget by cutting jobs and fixed the schools by laying off teachers.  Not very popular in a city with a high unemployment rate.  But the real reasons were at the same time ephemeral and substantive.  It was a question of attitude.
Fenty's intensity and intellect often led to arrogance.  His doggedness sometimes became insular.  His purity could be strident.
In the end, his base deserted him.  And he lost.
There are plenty of brand lessons in Mayor Fenty's fall from grace.
One being that just because you're 'good' doesn't mean you're 'good enough' for the next choice or purchase.  Substance matters.  But substance isn't everything.  You can be 'right' and still have your customers think you are 'wrong'.
Remember the advocates, supporters, purchasers, and fans that got you where you are.  Be nice to them.  Maybe even listen.  Ok, at least pretend to listen.  Don't expect that they'll follow and support you just because you think you're doing the right thing … just because you're so … good.
Just being good isn't good enough.