I'm Good … I'm a Leader … Really!
I recently read an excellent article on resume writing.  It was so excellent that I now can't find it which is usually the way things work.
The really good stuff I forget to tag or file away.  All the mediocre stuff ends up stacked up on the desk, clogging up the inbox, filling up the hard drive and overwhelming the Delicious file.
But I digress.
The point of the article on resume writing was that people waste valuable resume space — and more importantly valuable resume reader time — telling people about personal characteristics that are either (a) presumed; or (b) best judged by someone other than the writer.
How many of you have read — or have! — resumes that include phrases like …  "hard worker" … "detail oriented" … "team player" … "self starter".
You read those things and you think to yourself "gosh, this person thinks pretty highly of him or herself."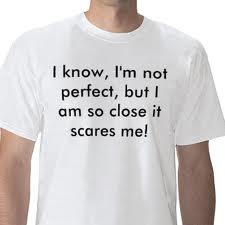 And you wonder when you are going to read a resume where someone writes:
"sometimes I'm lazy" … or …
"I'm tough to get along with" … or …
"I am capable of doing exceptional work but every now and then I need a good kick in the ass or else I'll blow it off."
Fact is we  often promote character traits that most people should expect of someone.  Like being honest, punctual, dedicated.
More importantly, we are rarely honest with ourselves about anything that concerns ourselves.  And while we may think that we are all these things, could it be that we are somewhat biased?
Shouldn't others be the judge?
I often work with corporate clients on positioning and messaging their corporate brand.  Inevitably they will want to include the term "leader" in the messaging mix.
Funny, I've never have a client who wants to be a "follower" … they all want to be a "leader".
But shouldn't that be the judgment of others, not the brand?
Better to talk about your accomplishments, philosophy, and what you stand for.
Then letter others make their own judgment about who you are.