The JuiceBar Jobs Program
This morning I read the Washington Post and found out where all our money is.
It is with all those companies that aren't hiring.
Apparently they are sitting on $1.8 trillion in cash.  In fact, they have 25% more cash on hand today than they had prior to the economic meltdown!
By contrast, I'm sitting on … well … not nearly that much.  In fact, like a lot of people I'm trying to cut back because experts tell me that I should have more cash on hand.  My new found frugality is upsetting a lot of people.  Guess who is most upset?  The same companies that are sitting on $1.8 trillion in cash!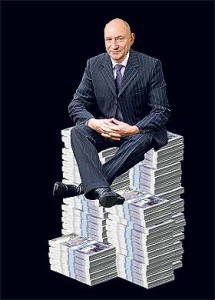 Companies are saying they are not hiring people (despite having $1.8 trillion cash on hand) because there is 'uncertainty' in the market.  There is uncertainty because people are nervous.  People are nervous because they are afraid the companies with $1.8 trillion aren't hiring and in some cases still laying people off.
We need a way out.
So here's the JuiceBar's deal with corporate America.
We'll buy your stuff if you hire our neighbor.
We can even set up a formula.
If we buy an extra 100 cases of Crest, P+G hires back one mid-level manager.  15 gas grills from Home Depot equals an extra cashier.  Five flat screens and LG has to hire back one technician.
And I'll only refinance at these incredibly low rates if the bank agrees to hire two recent college graduates with English degrees.
The history and English majors need our help.
And with $1.8 trillion you could buy a lot of them.