The name sounded so familiar.  It was the Walter that threw me off.  I didn't know any Walter Meyers.
Ever find out something about someone way after you knew them that really threw you for a loop?  More to the point, find out something that was happening to someone way back when and you NEVER knew what he or she was going through?
Welcome Kendall Meyers, the newly discovered Cuban spy.
Kendall was my European Studies professor at Johns Hopkins SAIS.  Now I find out he was a spy.  Not only that, it appears that we was being "turned" – isn't that what they call it? – right when I was studying and working with him back in the early 1980s.
My, my, my.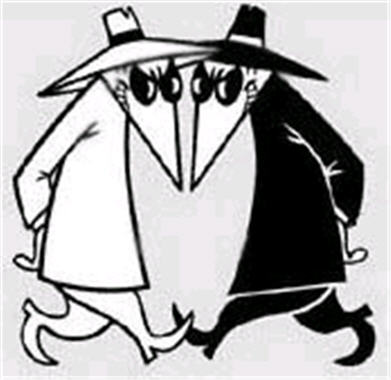 Here's how I rememer Kendall.
He had a more-than-slight resemblance of Donald Sutherland.  He was tall and lanky and bearded.  He spoke in well-rounded words with a certain intensity and glee that got young minds excited.  He was extremely curious with a razor-sharp logicians' reckoning that meant you had better thought a few moves ahead if you were going to make a challenge.  I remember him to be kind, but firm.  He didn't hide his liberal views (this was the first Reagan Administration) but I didn't find him militant or bitter — only challenging.  He'd be the guy who'd have that "challenge authority" bumper sticker on his car.
He loved the Zebra Lounge off Mass Ave. which he would constantly remind us has the best pizza / beer combination in Washington DC.
But most of all I remember his curiosity and his emotion.  He was the type of instructor (I can't remember whether he was working on his PhD or had just finished with David Calleo) that would ask you why you thought something and seemed to really  be interested in the answer you gave.  He would be the one to say "I'm curious why you say that."  But he'd also be the one who'd as passionately simply say that the conclusion you've come to is wrong.  And say that with a zeal and conviction — but no malice! – that betrayed a passion in convictions.
That was the Kendall I knew at SAIS.
I had plenty of professors at SAIS that I suspected as a spy.  But I suspected them all of working for the CIA.
How odd that Kendall would be Castro's eyes and ears in Washington.
Books and covers.  A reminder of all the secrets we keep.