I'd like to introduce you to an important book.  It is Jaron Lanier's "You Are Not a Gadget:  A Manifesto."
But first, a few questions.
How are you?  Everything good?
How about your life on social media?  How is that going?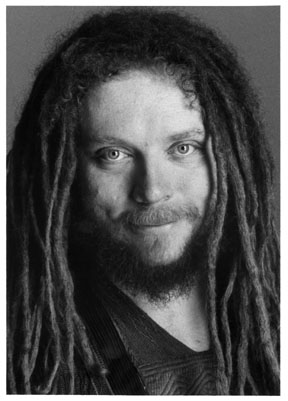 Have you updated your blog? Gotten any comments lately?  Any trackbacks?  And your Facebook page?  What is your friend count?  Who's writing on your wall?  How about your Twitter feed?  Have you checked in with your Google account?  Gone through your Google alerts?  Charted your progress with Google Analytics?   Have you checked in with Foursquare?  Did you get a new badge?  How are your Twitter client numbers?  Is your following getting bigger?  Are your "retweets" growing?
Is this you?  Is this what social media is doing to your life?
For those who are regular visitors to the JuiceBar you'll know that I've a love/hate relationship with social media.  I think a lot of us do.  And the irony of me taking on social media through social media is certainly not lost on me.
Enter Jaron Lanier, the father of virtual reality.  He is an admitted computer genius and geek but also a musician and artists.  And as he looks around at what social media has done, he's none too happy.  His recent book "You Are Not a Gadget:  A Manifesto" is a great read.  Yesterday's Washington Post review had a good summary paragraph up front.
A self-confessed "humanistic softie," Lanier is fighting to wrest control of technology from the "ascendant tribe" of technologists who believe that wisdom emerges from vast crowds, rather than from distinct, individual human beings. According to Lanier, the Internet designs made by that "winning subculture" degrade the very definition of humanness. The saddest example comes from young people who brag of their thousands of friends on Facebook. To them, Lanier replies that this "can only be true if the idea of friendship is reduced."
If you think that's good, try this.  Here are a couple of excerpts from an interview on Amazon's site.
Here Lanier talks about how Web 2.0 actually works against the average Joe …
The problem is not inherent in the Internet or the Web. Deterioration only began around the turn of the century with the rise of so-called "Web 2.0" designs. These designs valued the information content of the web over individuals. It became fashionable to aggregate the expressions of people into dehumanized data. There are so many things wrong with this that it takes a whole book to summarize them. Here's just one problem: It screws the middle class. Only the aggregator (like Google, for instance) gets rich, while the actual producers of content get poor.
And the big problem according to Lanier is this crazy idea of the "liberation" of information — as if what we're doing on the social media front is akin to the storming of the Bastille.  Lanier writes:
The original turn of phrase was "Information wants to be free." And the problem with that is that it anthropomorphizes information. Information doesn't deserve to be free. It is an abstract tool; a useful fantasy, a nothing. It is nonexistent until and unless a person experiences it in a useful way. What we have done in the last decade is give information more rights than are given to people.
Think about that.
With the whole huffing and puffing of social media claiming that "Content is King" … are we in turn making ourselves slaves?