Help! My brain is sabatoging me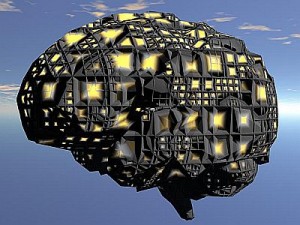 I'm mad at my brain.
I read an article in LifeHacker titled "Top 10 Ways Your Brain is Sabotaging You (and how to beat it)".
And while my current brain isn't using all ten sabotaging techniques, there were enough on the list that I'm thinking my brain is up to something.
According to author Kevin Purdy, the #1 sabotage technique is for the brain to emit 'negative emotions' that cause you to put off doing things.  It is the project that you never complete because you never start it.  And you never start it because just thinking about it causes you to feel nauseous.
My brain does this to me all the time.  I mean ALL the time.
Another sneaky trick the brain has figured out.  It will refuse to shut itself off.  That is #7 on the top ten sabotage list.  It is when your brain "won't stop spinning … even when you're asleep."  My brain is guilty as charged.
#6 on the list sounded familiar too.  It simply read:  "You Give Priority to Experiences that Prove You're Right."
Right!
And then finally there was this line:  'Ever set out to "Really, seriously clean out this room," then find yourself, 20 minutes later, slowly sorting through photos and memorabilia, unable to toss a single thing?'  I can't tell you how many times this has happened to me.  But if I can't tell you I'm sure that my wife can.  And all you have to do is go to our basement to prove it.
So now I know.  My brain is the culprit.
We're going to have to have a talk.