Famous People Behaving Badly
So here's another down side of the new flat world of ubiquitous media:  we get to watch too many human car wrecks.  This is why I think Woody Allen's '15 seconds of fame' is the cancer of the new millennium.  When you're famous, we get to watch you screw up and in some cases melt down.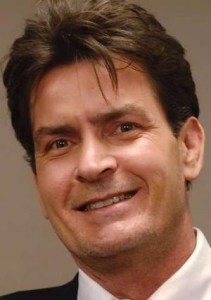 I don't know Charlie Sheen and have only watched his show when I'm flying United (and even then only if someone has already filled out the Sudoku in Hemispheres magazine). By all accounts he's a troubled fellow.  And there is lot of that going around.  Lindsay Lohan and Bobby Brown.  Tiger Woods and Bret Favre.  Mark Hurd and Bernie Madoff.  And let's not even talk about politics and those crazies from upstate New York.
You can't turn the page, click a screen or listen to a news cast without a story of someone doing something bizarre, creepy, sad and self-destructive.  And we get to watch it all – screen by screen – as they fall apart.
I am glad that I am not famous and screwed up.
Ok … I'm screwed up … but I'm not famous.
Which means that the only people that have to suffer through my miscreant behavior are my long suffering family and friends.  And they only get small doses of it in real time.  Not endless streams of audio and video and commentary and counter-commentary.
It pays to be unfamous.  You save a lot of wear and tear.  Both on yourself and those around you.
So lay low!