I try and keep the business of my business outside the Juice Bar. But sitting at the Starbucks on the corner of 1st and Market in downtown San Diego, I feel compelled to do a quick post on two big events that collided in San Diego.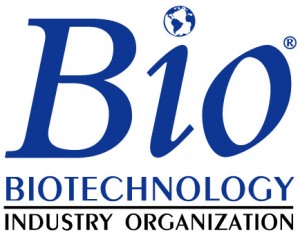 First, the BIO Convention taking place in San Diego this week. It is big. Very, very big. All of the convention center and dozens of hotels. BIO people everywhere. Oh, and not only is the convention physically big, it is conceptually big. Their theme: Heal, Feed, Fuel the Planet. Now that is big. No setting the bar low here. (Note: I and some of my colleagues are doing some work with BIO. But they were the ones with the "heal, feed, and fuel" thing. Which is good. And big. And accurate. Great combination.)

Second, up the beach there was the U.S. Open at Torrey Pines. It was the biggest Open ever … and perhaps the most exciting. 50-60 thousand spectators. And estimated group fifteen thousand just following Tiger Woods. Now that is a posse! All around San Diego, every airport concourse, every hotel lobby and bar, every street … people toting USGA bags and U.S. Open memorabilia. And it came down to a draw after an 18-hole playoff and Tiger Woods, the world's greatest golfer, emerging victorious.
The Open was to end Sunday. The BIO Conference Monday. But the U.S. Open's 18-hole playoff caused these two giants to collide.
So there everyone was.
BIO Conference badges melding with U.S. Open paraphernalia. Corporate execs huddled in front of any flat screen that they can find in between meetings. Cheers and groans from each shot at Torrey Pines filtering down convention halls, committee meetings, hotel lobbies. For a moment, healing, feeding, and fueling the world had to take a short pause. Anybody who saw the Open contest could understand.