Actions Always Speak Louder Than Words
This being Sunday, I thought a bit of theology combined with brand communication might be in order.
The lesson for this morning:  actions ALWAYS speak louder than words.
This is true in life.  This is true for brands.
A bit of background.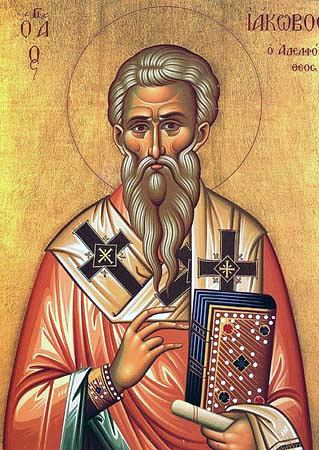 Last Sunday I started on a series of email exchanges with friends on things theological.  What prompted the online discussion was a close friends' bridling at the Pontiff's message to the Kennedy family following Senator Ted Kennedy's death.   The discussion took many different twists and turns and involved several people — some you'd recognize — but ended (or last left off at …) in a discussion of faith and works.  The closing observations even included the catchy and often derided "WWJD" or "what would Jesus do" acronym — and this favorably by a theologian of much repute seemingly not given to religious market hoopla.
For the un-initiated, the Christian theological debate over faith vs. works is a lively one.
The proponents of the latter inevitably look to and cite the book of James, a small book tucked away amidst the Pauline epistles.  The author is thought to be the half-brother of Jesus and some believe was written to counter any misperception from Paul's preaching that good works aren't important.  (If you're REALLY interested you can look up "legalism" and "antinomianism".)
Basically, James says that faith without works is a bunch of hooey.  To prove his point (and my favorite part of the book) James writes in a prose laced with criticism something to the effect of the following:
"If someone is poor, hungry and needs clothes for the family and all you do is give them a smiley face, buck them up with some cheap words of encouragement, slap them on the back and say … 'don't worry … be happy."  Well if you actually think that by doing that you're really helping that person you're an idiot.   Well ok.  You're either an idiot or a hypocrite.  Because your actions always speak louder than your words — words being always cheap and oftentimes wrong (James also has a lot to say about that!).

Want to do something that will really help the poor and the hungry?  How about getting up off your fat, lazy ass and giving people something to eat?  How about dipping into your pocketbook and buying them some clothers?  Stop all the idle, hang-wringing, self-indulgent chit chat.  DO SOMETHING!!!
Or something to that effect.  Perhaps not that strident but I think I'm directionally correct.
Which leads me to the Washington Redskins.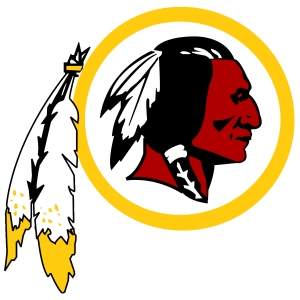 According to reports this week, the Washington Redskins are suing those season ticket holders who are unemployed, desolate, and out-of-luck or who otherwise, because of recent circumstances, can't fulfill their contractual multi-year, thousands of dollars season ticket obligations.
Based on the reports in the Washington Post, among those being sued by the Redskins are unemployed grandmothers, recently laid-off and divorced moms and dads, as well as those who've lost their life savings to illness.
So you sue them.
Somebody should tell the Hogettes that they better keep their day jobs.
Last I knew there was a waiting list for Redskins season tickets.
Times must be really tough.
But not really.
According to Forbes, the Washington Redskins club is the second-most valuable, clocking in at an estimated $1.5 billion in value.  Snyder bought the club for $750 million.  Pretty good return, no?
Someone at the Redskins ought to wake up.  You can play "Hail to the Redskins" as much as you want.  You can market all the maroon and gold memorabilia that you want.  You can rent out players to civic and community events.
But at the end of the day it is what you do that matters.  Who wants to be a brand that sues its fans when they're down and out?
Actions speak louder than words.