Jody Powell was a great man.  Not because of his political achievements which were many.  Not because of his business accomplishment and there were plenty of those too.  In a curious way he was a great man in spite of all that.  He was great because despite of his "Washington insider" status, he was totally without pretense and took a personal interest in the many people he knew and worked with.
I was fortunate to be one of those individuals.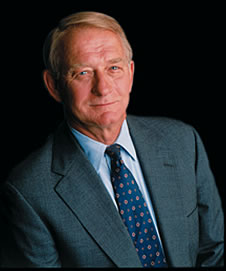 I worked for Jody first at Ogilvy and Mather and then as one of the original Powell Tate team.  He was a great mentor and an even greater friend.   He was at the same time demanding and incredibly forgiving.  He was a hard nosed negotiator and also extremely generous.   He was loyal to those close to him but also open to others.   His care for people went beyond the individual.  He made an indelible impact not only on me, but also on my wife and children.
I encourage everyone from the Juicebar community to read some of the tributes to Jody.
Don't be impressed with the names of the celebrities on the list.  Focus on the content of what they are saying.  Read how many people he mentored.  Read about his loyalty to friends.   Read about his genuine interest and concern for people regardless of their status.  About his intense love of family.
And from that, begin to think about what "great" really means.
I suggest that it is not about achievements, trophies, records, or money.  Look around.  A lot of mediocrity can achieve acquire such.
Great people — like great brands — are about much higher and more important things.  Like working hard.  Being honest.  Helping people who need a hand.  Making a difference in someone's life.
Jody did that for many.
What about you?