Assessments, Predictions and Resolutions – Happy New Year!
December is the month to look back, pretend to see forward, and resolve that the things we've failed miserably to accomplish in the past will somehow — with a mix of grit, will, and magic — finally happen.
It is the time we assess, predict, and resolve.
First, there are the assessments.  For some reason they follow the decimal system.  We come up with endless 'top ten', top twenty', and 'top one hundred lists.'   Of the 'top ten' claims and lists I've seen, the most audacious is that of Time.com.  They claim to have the 'top ten of everything in 2010.'  According to Time.com 'everything' conveniently falls into less than 50 categories.
Amazing.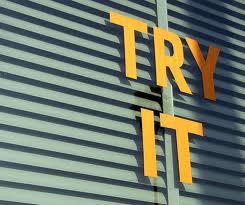 So here's an interesting way to spend (waste?) an hour of your time.  Google "top ten for 2010".  You probably won't have time to go through the 8+ billion entries.  But along the way you'll find the top ten buzzwords of 2010.  Can you say 'vuvuzela?'  There is  everything from a list of the top comedy movies to a list of the top ten depression blogs.  I love Google!
Then there are the predictions.
I find the urge to predict the future peculiarly interesting.  We know 'next year' predictions rarely come true.   There's always something we didn't see.  Some event no one could predict. Unconvinced?  Read J. Conboy's piece on the 'worst predictions for 2010.'  The Google Wave that never came ashore.  The netbook sales that never happened.  The jobs that never appeared.
We know (at least I do) that when we say this stuff it amounts to a wild-assed guess.  So we package our predictions instead as 'bold'.  Bold means it is a real crap shoot.
When we come to grips that we are much better at taking stock of what was than predicting what will be, we turn to the 'resolution.'  Specifically, the New Year's Resolution.
There are many definitions of resolution.  You can look it up (or click here).  But the New Year's Resolution usually follows this one:  "the act of resolving or determining upon an action or course of action, method, procedure."
The New Year's Resolution is typically personal.  We resolve to do this, to achieve that, to become something (or someone) else.  It is as if we've admitted that we can't predict the future and have little control over what is 'out there' …  so at least we'll make a stab at regaining some portion of self, some piece of dignity, some glimmer of a more hopeful lifestyle.
So we resolve.  And most of us fail.
Actually, those who keep statistics on such stuff say that only 46% succeed past six months (I would have guessed a higher failure rate).  And those who study this also claim that regardless of whether you keep a resolution or not, simply the exercise of trying makes a difference.
So we try again.  Knowing that next year there's a very good chance we'll be back wrestling with the same old issue, striving for the same elusive goal.  But that's ok.
So here's to 2011.  And to never giving up on making resolutions even when we know the risk of failure is high.
Happy New Year.