Truth is good, but not popular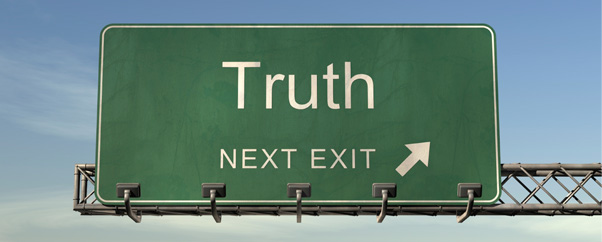 I remember being there in the Moscone Center.  It was July 19, 1984.  (Yes, I'm that old.)  "Morning in America" had not arrived.  Many thought Reagan would be a one-term president.  I was watching Democratic candidate Walter Mondale give his acceptance  as the presidential nominee of the Democratic Party.  It was a great speech.  Historic.   Then about half-way through the speech came this:
Let's tell the truth. It must be done, it must be done. Mr. Reagan will raise taxes, and so will I. He won't tell you. I just did.
And I said to myself:
And you just lost!
Of course, Mondale was right.  That is, what he said was true.  President Reagan did raise taxes.  But that wasn't exactly the campaign promise that gets people elected.
Recently President Obama got into trouble for saying that the private sector was doing "OK".  It actually is doing OK.  The private sector's got record profits and sitting on $1.7 trillion in liquid assets.  Small problem.  They got OK by laying off people.
Similarly, Congressman Ryan got in trouble by saying that entitlements were bankrupt and that we'd need to raise retirement eligibility and reduce benefits.  Can you guess how that went over?
Al Gore talked about an Inconvenient Truth.  Ron Paul reminds us that as a nation "we're broke!".
Popular guys, right?
We hear a lot about honesty and transparency in the communications business these days.  But the fact is that honesty – that is, telling the truth – is something that most people don't want to hear.
Honesty is only popular when it is something you agree with … or it is funny.  That is, when honesty makes fun of other people.  (We don't like truth that makes fun of ourselves!)
That's why David McCullough's commencement speech at Wellesley High School went viral.  He was the guy who had the guts to tell students, "you're not special!"
Telling truth to power?  Not really, just digging high school students.
Then there's that great ad movie, Crazy People.  Dudley Moore plays an ad guy who is goes to an insane asylum and begins writing ads that are "truthful".  Memorable ad copy included:
You may think phone service stinks since deregulation, but don't mess with us, because we're all you've got. In fact, if we fold, you'll have no damn phones. AT&T – we're tired of taking your crap!
Volvo, they're boxy but they're good.
Forget Paris, the French can be annoying.  Come to Greece, we're nicer.
Porsche. It's a little too small to get laid IN, but you get laid the minute you get out!
Paramount Pictures presents 'The Freak.' This movie won't just scare you, it will f@*k you up for life.
The fact is most of us don't like the truth.  And rather than become popular like Dudley Moore, the better story about the effect of truth-telling is in Moliere's The Misanthrope.  Alceste, tired of the vapid, obsequiousness, and politesse of his community takes a vow of truthfulness.  He quickly finds that truth can be a lonely endeavor indeed.
Fast forward some 350 years, truth remains a bummer.  Colonel Nathan Jessep was right.  Most of us can't handle the truth.
Don't get me wrong.  Truth is a good thing.  It can make you free.
Just be prepared.
I don't see a lot of evidence that it has ever been very popular.