According to the New York Times, casting directors are now Tweeting as they audition for talent.  The main culprit in the Times story was Daryl Eisenberg.  In anticipation of criticism, Eisenberg issued a "free speech" defense … specifically "There is NO rule/guideline against Twitter/Facebook/MySpace/Friendster. Freedom of speech. Ever heard of it?"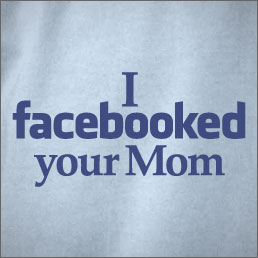 I wonder if Eisenberg would be so charitable if someone else was Tweeting about him every time he, say, applied for a job or pitched a show idea.
And if I use Eisenberg's logic, does it mean I can Tweet while I interview candidates at Brodeur Partners?  How would that work?  Something like …
"Hold on, you just said something really stupid, funny, incipient, lame, insightful [pick one].  My folks got to hear about this one.  Just a second while I grab my BlackBerry. "

… or …

"I know I'm not looking at you but I'm listening … really I am.  You have no idea how focused I am on you and your well being right now.   And to prove it I'm tweeting to my 5,000 followers on Twitter — most of whom I don't know and, to be frank really don't care to know —  about what you just said.  Can you repeat that again, a bit slowly?  BTW, your mannerisms also crack me up.  Can you do that thing with your hands again?  I may need some time to figure out how to text that in 140 characters."
To me, the offense is not one of publicity.  Eisenberg didn't name names.  The offense is one of civility.
There are limits to multitasking — or at least there should be.  Besides, the same NewYorkTimes a week later confirmed what we all have known for awhile — multitasking makes you mediocre.
Mediocre.  That's worse that being stupid.
Are there places where people should simply not tweet?
Apparently the folks at the U.S. Open tennis tournament think so.  The sad part is that the reasons they give have more to do with commerce than decorum and civility.  (There's a fear is that it would screw up tennis gambling)
Where are your no tweet zones?